Togetherness Now an Army Habit

Vol 4 - No 16 - 21 April 1969
see also Same Place by Glen gouge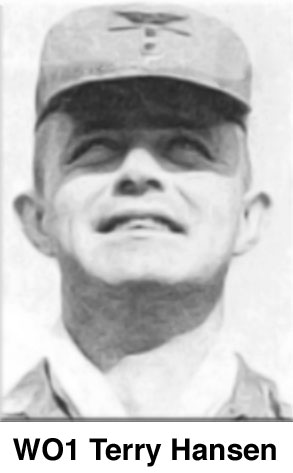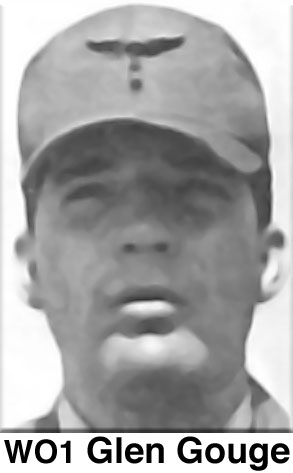 CU CHI - The uncommon heroism of saving a buddy's life is not uncommon in the Tropic Lightning Division, but when Warrant Officer Terry Hansen saved the life of Warrant Officer Glen Gouge, it was a capstone on a long pillar of coincidences.

Both men attended flight classes at Ft. Walters and Ft. Rucker in the same sections of the same classes.

Both men came to Vietnam on the same orders, in the same plane. And both were posted to the same unit, 3d Squadron, 4th Cavalry; both wound up in D Troop.

Since the two often flew in the same aircraft, an LOH, they naturally shared a hooch. And, one day when they were flying a mission, their aircraft came under enemy fire which wounded both men in the legs.  Gouge was seriously disabled, but Hansen managed to fly the craft back, preserving the two for further parallels.

Both - of course - were taken to the 12th Evacuation Hospital and shared the same evacuation out of country.

Both (can one doubt it?) will be heard from again in some joint undertaking.