WO1 Ed Wolfe tells about the day before OH-6 aircraft "Proud Mary" was shot down and the crew killed.
Also see Ed's 8mm film of Proud Mary
……………………………………………………………………………………………………………………………………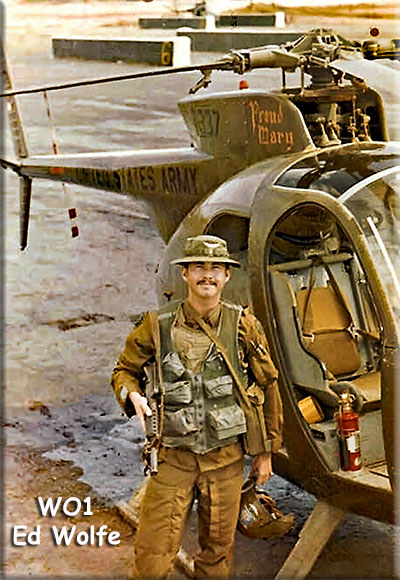 LOH Scout (OH-6A) aircraft named "Proud Mary" (68-17337) was flown by WO1 Edward "Ed" Wolfe with his Crew Chief SP4 Fredrick "Fred" Vigil on a mission on 21 January 1971. Fred took photos of Ed and Proud Mary that day.
The next day CW2 Rog Johnson flew Proud Mary with Fred Vigil crew chief and SGT Michael Petty Observer/Gunner and met their doom from enemy fire. (see the story).
Ed Wolfe was just recently shown the after action report of what happened the next day:
"Wow, I had no idea as to the after effects following the LOH shoot down. A lot of bravery shown to attempt to rescue my troop mates. In actuality, I had thought for many years that the crash may have occurred due to some actions I may have committed the day before (01/21/71) evading the impeding shoot down of me and my crew. I finally accepted the events of 01/22/71 as a shoot down, or an internal explosion far beyond my reach. For that, my mental burden of guilt has been resolved."
Also an 8mm film of Ed taking his helmet off, was taken that day, and this year (2017) a short segment of it was used in the Ken Burns PBS Vietnam TV series.
(see a pic of that 3 second movie below)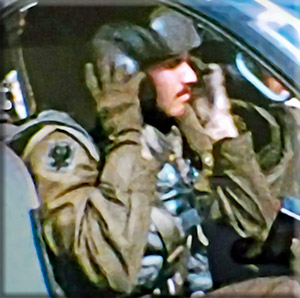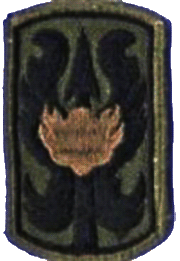 Notice the patch on Ed's right shoulder of the 199th Light Infantry Brigade (LIB) ------------->
Ed says:
"Before Centaurs and before Diamondheads, I was with 199th LIB from May 14 to Sep 23, 1970 in Long Binh - the same base camp as where the Centaurs had moved to from Cu Chi. My asset to the troop was that I knew the AO. My previous call sign was Fireball 14. Remember that the shuffling of personnel was running wild with the Vietnamization program."