Info Sheet - Joseph F. Arzate
………………………………………………………………………………………………………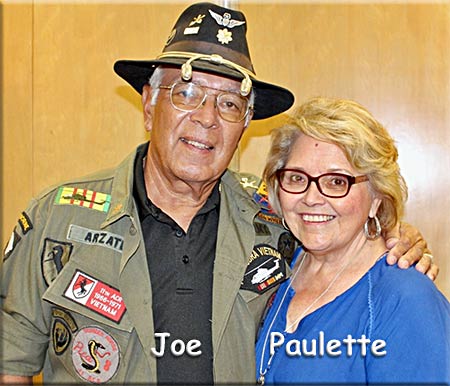 I was a Cobra pilot and was with F Troop only for about three months. I was transferred from C Trp 2/17th 101st flying out of Quantri and Phu Bai A Shau Valley and Ke San
I was a Condor from Sep thru Dec when the 101st was sent home 1971.
I was the Cobra flying with Ron Radcliffe, scout, when he was shot up; and I destroyed the 51cal that shot him.
When F Troop was sent up North, where I had just come from, our CO called myself and another Captain, I can't recall his name, and advised us that since we were second tour pilots, we had a choice of going with the unit or returning back to the states. We both elected to return home.
I was assigned to Ft Hood Texas. I later received DFC and Radcliffe received a Silver Star.