Info Sheet - Harry B. Swiencki
DFC Award, comments from Walter Cooke and Bain Cowell
SP4 Harry B. Swiencki was a crew chief on an OH-23G Light Scout Helicopter in 1967-68.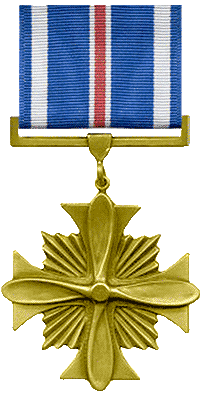 Awarded the Distinguished Flying Cross for his actions on 29 Jan 1968 in the Hobo Woods while flying as an OH-23G helicopter Crew Chief for 1LT Smokey Burgess. The award says Gunner. He was a Crew Chief/Gunner.
General Orders 1 April 1968 (2121)
Award of the Distinguished Flying Cross
The President of the United States takes great pleasure in presenting the Distinguished Flying Cross to Specialist Fourth Class Harry B. Swiencki for heroism while participating in aerial flight. Specialist Swiencki distinguished himself by heroic actions on 29 January 1968 while serving as a gunner aboard an OH-23 light scout helicopter in the HoBo Woods, Republic of Vietnam. When a ground element became pinned down by intense automatic, RPG, and small arms fire, air support could only be given by employment of the limited ordnance aboard the light scout team's aircraft. After Specialist Swiencki had located all the friendly elements he began to place extremely accurate fire into the enemy positions. Because friendly forces were as close as five meters to the enemy positions, it was necessary to make each pass at tree-top level and reduced air speed. With complete disregard for his own safety, Specialist Swiencki climbed out on the skids of the aircraft so that he might have a better position to deliver his fire. Specialist Swiencki continued to expose himself as he fired all afternoon and evening, pausing only once to refuel and rearm. When the ground force was running dangerously low on ammunition the light scout team made two low-level passes with no covering fire, directly over the enemy position so that the resupply could be effectively conducted. Specialist Swiencki dropped these supplies with such accuracy that the ground element's ammunition situation was greatly relieved. Specialist Swiencki's personal bravery, aggressiveness, and devotion to duty are in keeping with the highest traditions of the military service and reflect great credit upon himself, his unit, the 25 Infantry Division, and the United States Army.
Input from Walter Cooke
Apr 23 2013:
To Dale Dow: Thanks for your effort. I sincerely appreciate it. Reference the pics of the 'broken' OH-23 on it's side I recieved a few days ago. Sorry, I don't remember who sent them but yes, that was Smokeys AC. The view is generally to the northwest as we were heading So. coming back from Dau Tieng. I'm not sure of the dialog on this incident but MAXIMUM credit should go to Harry Swiencki, Smokeys crew chief. With Smokeys arm shot all to hell and the observer Billy Knighton , had a round through his thigh, Swiencki was OUTSTANDING. He got Smokey out, moved him probably at least 2-300 ft to a small berm for cover, went back for Billy, moved him, went back a third time for his m-60, ammo, and the SOI. and set up a defense at the berm. All the while under fire. I was so frustrated wanting to cover them but had to stay up and get a mayday off for the troop alert. By the time I got an acknowledgment and went down by the AC they weren't there and wasn't sure exactly where they were. Talk about FRUSTRATING! Anyway the point is. Swiencki's action should get maximum exposure as without it all three probably would have been lost. Thanks again for the pics. Walter.
Input from Bain Cowell
Oct 12 2013:
Today I finally visited Harry Swiencki at his home in Ft. Mitchell, AL (near the back gate of Ft. Benning). He served as a crew chief in the Light Scouts from Sept. 67 to July 68 and then stayed in for a 21-year career. Has some impressive decorations – the DFC for flying support of the Aerorifles on their bad day in the HoBo before Tet (29 Jan 68) and Bronze Star with V for his actions on the ground after he and Smokey Burgess and Billy Knighton were shot down on 17 Feb. 68 (date on his purple heart certificate – I wasn't sure of the date). I took a couple of photos, including a copy of one in Vietnam, which I'll send to Bruce for the website. I'll go back to audio record a couple of his stories; he said he'd like some time to prepare. BTW, he kept a diary from Tet through end of tour, with a lot of specifics about who get shot down, wounded, etc.

Harry must have been a super crew chief – he went on to be crew chief for CO VII Corps in Germany and CO 4th Infantry Division at Ft. Carson.